MITRE Platforms to Accelerate Mission Impact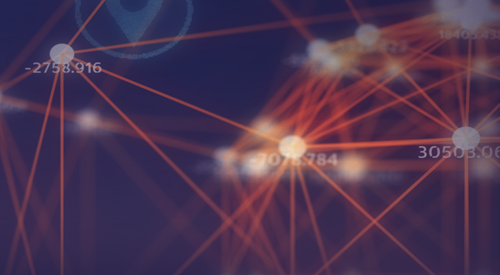 Authors: Dr. Donna Cuomo, Krista Kennedy Groenwoldt, Beth Lavender
Foundry's CIO named MITRE to the CIO 100 for a second year in a row. The award recognizes MITRE's enterprise platforms IT/knowledge management initiative for accelerating mission impact in 2021.
As a not-for-profit organization that provides technical guidance for the federal government on issues of national concern, MITRE works across government and in partnership with industry to tackle challenges to the safety, stability, and well-being of our nation. With more than 9,000 staff in 66 locations in the United States and seven countries, our work is spread across thousands of projects per year. Our goal in establishing enterprise platforms for MITRE was to drive and accelerate innovation by reusing past work and sharing community knowledge. This strategic initiative brought hundreds of disparate technical capabilities, spread across MITRE's labs and technical communities, into our connected enterprise of people, projects, organizations, and knowledge.
The need for platforms was compelling. MITRE's work can change greatly year to year as we are often tapped to work on new and challenging problems that may require custom solutions. Before our enterprise platforms were developed, many teams tended to start their projects "from scratch."
While the teams could easily leverage our connected enterprise to search for and read published documents or find company experts by browsing our intranet, the technical capabilities and approaches from previous work often were not reused, as they were difficult to find. They were not part of our connected knowledge ecosystem and this slowed down innovation.
Program capabilities also were not packaged for reuse and consumption by others. The result was hundreds of labs across various locations; an unknowable amount of custom code, models, algorithms, processes/approaches, hardware, and test equipment; and software licenses that were not curated and centrally managed. The goal of our new enterprise platforms was to package technical capabilities thematically, so they could be cataloged, found, and reused by others.
Looking across our technical capabilities, leadership identified 12+ areas to benefit the company. These included domains such as digital engineering, mission-focused autonomy, cyber effects chain analysis, artificial intelligence, 5G, health, transportation data, policy, clinical insights, and spectrum convergence. The pandemic analysis/response and social justice platforms soon joined the list.
The structure of the platform pages was envisioned to address and change this default mindset. It began with consistently designed pages that would contain overview information of the platform and its purpose, the individual platform offerings/capabilities, descriptions of the domain problem areas they are intended to solve, key points of contact and communities, and examples of how the capabilities were applied to sponsor domains. Plus, the pages would track adoptions and contributions by project teams.
Examples of "offering" types within the platforms include MITRE-developed software, commercially available software, frameworks, models/methods, guides, test environments, labs, data sets, and hardware/autonomous vehicles.
In the end, from across all active projects, we captured descriptions of more than $60 million in new capability contributions, with 433 project adoptions (and growing) of these technical capabilities across the spectrum of sponsors and partners we support.
The initial business performance indicators have been better than we expected in terms of accelerating sponsor mission impact. The benefits of platforms have been realized across our breadth of sponsors, leading to greater innovation, and contributing to a safer world.
Demonstrating mission impact, we have seen multiple examples of success. In one success story from a MITRE team at an international event, our sponsor asked, "How might we assess our cyber operations center capabilities?" The team was able to access the cyber platform, download the Security Operations Center (SOC) assessment and Cyber Operations Rapid Assessment (CORA) assessment, and present it to the sponsor. After reading that information, he decided to use both of those tools to perform their center capabilities assessment. Ultimately, the cyber platform allowed MITRE to save the sponsor time and money while providing an urgently needed, time-critical capability.
Similarly, the Social Justice Platform had a great success story. Offerings from this platform were leveraged by MITRE teams to support a D.C. council in addressing systemic inequities in policymaking and will be used in the development of the District's strategy for assessing racial equity. The platform capabilities supported the organization's staff as they revised their current toolkits, assessed and drew conclusions about past policy actions, and analyzed potential future policies.
The CIO 100 celebrates 100 organizations and the teams within them that are using IT in innovative ways to deliver business value, whether by creating competitive advantage, optimizing business processes, enabling growth, or improving relationships with customers. MITRE's IT/Knowledge Management Division was able to work with our technical experts to create a capability to better support the work of our sponsors and accelerate knowledge reuse for new problem solving opportunities.
---
Dr. Donna Cuomo is the Director of the Knowledge Driven Enterprise, within the Enterprise Computing, Information, and Security (ECIS). She is responsible for knowledge sharing strategic planning, design and development, enterprise information architecture, and enterprise social software strategy. Her primary focus is enabling the knowledge worker through systems and services that increase productivity, support collaboration, and leverage broader community participation.
Beth Lavender leads the Knowledge and Process Intelligence Portfolio within MITRE's Enterprise Computing, Information, and Security (ECIS) organization. She is responsible for a broad range of information activities from improved decision making to anticipatory knowledge delivery and digitally guided personalized processes.
Krista Kennedy Groenwoldt leads a department within MITRE's Enterprise Computing, Information, and Security (ECIS) division which has a mission to provide useful and usable IT and knowledge services for the corporation. She is responsible for user experience, information discovery, and intelligent information delivery.
© 2022 The MITRE Corporation. All rights reserved. Approved for public release.  Distribution unlimited. Case number 21-02974-1
MITRE's mission-driven team is dedicated to solving problems for a safer world. Learn more about MITRE.
See also:
Recognition for Knowing What MITRE Knows
Safeguarding Our Smart Ports: Lessons from Djibouti with Tamara Ambrosio-Hemphill
Uniting to Fight the Global Water Crisis
Internet of Things Data: From Glut to Glory
New Book Teaches How to Apply Agility Principles to Organizations
The Nibbler Method: Problem-Solving in the Pursuit of Mastery
Organizational Inclusion and Diversity, with Paulette Huckstep
The Road to Resilient, Sustainable Infrastructure is a Smart One
Capturing Knowledge for Future Work
The Best Security Against Quantum Attack Isn't Quantum Key Distribution
Internet of Things Security: Challenges and Solutions
5G: How It Works and What It Brings
An Introduction to Graph Theory, Using Gephi
A Faint Silver Lining Emerges From 2020: A Couple of Lessons Learned About Change
Field of Teams: Building it so They'll Come with Change Management