Capturing Knowledge for Future Work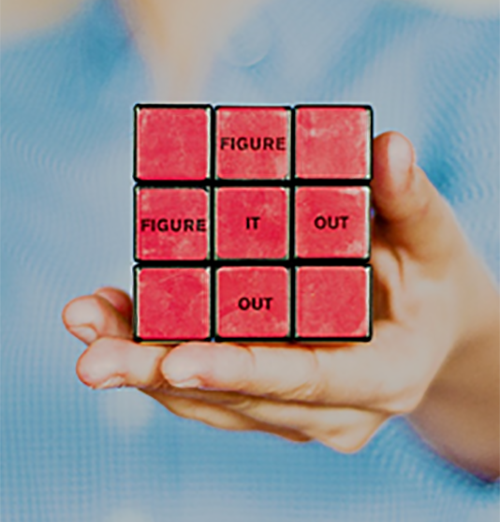 Author: Lia Tishkoff
"Life moves pretty fast. If you don't stop and look around once in a while, you could miss it," said Ferris Bueller in the 1986 film about his day off. I normally never recommend taking the advice of an obnoxious fictional teenager to improve your projects, but Ferris was onto something here. Like life, our projects move fast, and it is hard to find the time to stop and look around, causing us to miss insights that could be valuable to future projects.
That's where the Knowledge Harvesting (KH) Framework comes in. This tool provides a structured, repeatable process for reflection, documenting lessons learned, and applying captured knowledge towards future work. I learned about the framework at a MITRE Lunch & Learn, a KH Framework Overview led by MITRE colleagues Andrew Ide and Heather Cogdell. I wanted to learn more about it applying it, so I reached out to fellow MITRE consultant Brittany Biondo, who used the framework earlier this year to facilitate a session for a MITRE project team that was wrapping up one phase of a contract before beginning another phase.
"The Project Lead was initially skeptical of having the session in the first place, but he was a believer after we were done," Brittany told me. She went on to describe how KH workshops facilitate open dialogue and tap into the power of collaboration.
"We think the facts of what happened on a project are obvious to all involved. But this session showed that people on the same project interpret those facts very differently in terms of cause, effect, and what to do differently the next time. By sharing their different perspectives through conversation, the team was able to come up with new insights collectively that they would not have had on their own," she said.
While Brittany conducted the session she facilitated in person (remember those days?), she told me that she thinks using it in conjunction with collaboration tools such as MURAL and Zoom would be just as valuable as an in-person session.
Guided Questions
The KH framework offers a discussion matrix for guiding conversation using a variety of questions. The goal is to think through the questions from various perspectives:
What customer-related factors contributed to the success or difficulty of this project?
What management factors contributed to the success or difficulty of this project?
What processes can be improved, and how?
Were there any products which you had difficulty developing? What were the nature of the difficulties? What would you propose doing differently in the future?
Effective Engagement
According to Andrew and Heather, participants need to understand rules of engagement if a KH event is to be successful. It is important to establish that:
The discussion is a judgement-free zone where members will only be focusing on lessons learned.
The framework is used to determine ways to improve, not to evaluate or critique the project or any of its members.
All comments during the session will be held in strict confidence and will not be attributed to an individual.
Building KH into the Organization with a KH Sponsor
Beyond a one-time event, organizations can appoint a KH sponsor to champion the KH vision, ensure KH sessions are held, and establish a repository where the documentation can be accessed by all. The KH sponsor obtains buy-in from leadership and develops a communication plan to inform and increase awareness of KH processes and opportunities within the organization.
Where to Learn More
MITRE has expert Knowledge Harvesting Framework facilitators who can support future workshops. If you are interested in executing a KH workshop, contact our division's Chief Engineers, and they will connect you with the appropriate facilitators.
Lia Tishkoff is a Business Process Engineer and a member of MITRE's Business Innovation and Process Engineering capability. Her passion is to leverage business innovation knowledge and capabilities to provide creative solutions for sponsors.
© 2021 The MITRE Corporation. All rights reserved. Approved for public release.  Distribution unlimited. Case number 21-0021
MITRE's mission-driven teams are dedicated to solving problems for a safer world. Through our public-private partnerships and federally funded R&D centers, we work across government and in partnership with industry to tackle challenges to the safety, stability, and well-being of our nation. Learn more about MITRE.
See also:
Supporting Sponsors to Solve Their Own Challenges: Moving from Exulted Expert to Guide
Encouraging the Next Generation of Innovative Thinkers
Field of Teams: Building it so They'll Come with Change Management
Come Together: Knitting as Craft and Metaphor for Building Virtual Social Culture
Project Demodocus: Bringing Accessibility to the Masses
The Lunch and Learn is not the Solution to Everything
Changing Organizations Using the Power of Localism
Communication—the Special Sauce of Major Change
Mistakes and Transcendent Paradoxes: Dr. Peter Senge Talks on Cultivating Learning Organizations
Naming the Elephant in the Room
Preparing for the Future by Knowing How to Take a Punch
Interview with Awais Sheikh on Deciphering Business Process Innovation
Interview with Dan Ward, Rachel Gregorio, and Jessica Yu on MITRE's Innovation Toolkit