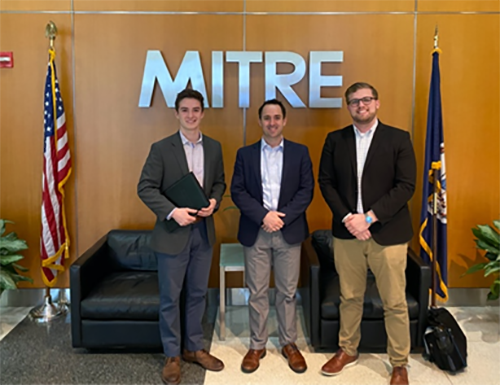 In designing solutions to some of the most pressing, complex, entrenched problems facing the nation, MITRE employees know they have to get creative.
And, as a company working in the public interest, we want to be sure the next generation of engineers and business leaders can address similarly formidable challenges. We want them to get creative too.
That's why we recently deepened our partnership with James Madison University in Harrisonburg, VA by bringing MITRE into the classroom.