When AI and Psychology Meet, Insights Emerge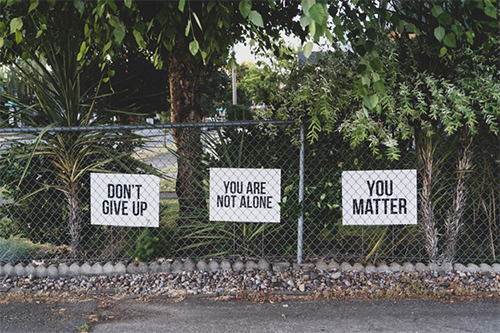 Author: Marlis McCollum
MITRE has taken on a challenge: to shape America's future workforce and economy by alerting college students to the power of artificial intelligence (AI). That vision is now taking shape at schools across the country through an initiative known as Generation AI Nexus (Gen AI).
"The idea is to expose all students to the power of artificial intelligence during their academic career," says Michael Balazs, who leads the Gen AI initiative. "We want to introduce students from all disciplines to AI and data science and the critical role both will play in our future economy."
Today, students have access to vast amounts of information. "The real benefit is understanding how to parse that information—how to stitch pieces of that data together to create new ideas or identify patterns," Balazs explains. "By giving our workforce insights into how AI can help us accomplish this, we're helping ensure that the next generation is equipped to keep our economy strong, our people healthy and secure, and our world a safer place."
Launched in 2018, Gen AI is taking MITRE's expertise in instructional design and data science to colleges and universities across the country, where the MITRE Gen AI team works in partnership with professors to design and integrate lessons on AI into their curriculum. MITRE then makes the lessons available through the Generation AI Nexus portal so that any college or university can use them in their own curriculum. Videos of MITRE-taught lessons are also available to the general public.
Can AI Help Reduce Veteran Suicide?
Augustine Osman, a professor of clinical psychology at The University of Texas at San Antonio (UTSA), is a recent participant in Gen AI.
"AI is instrumental in gaining detailed information from massive or large data sets that is useful in making critical decisions or judgments," he says. "I wanted my students to be exposed to the opportunities AI can offer them as they plan their careers."
Osman worked with the Gen AI team to construct an AI lesson exploring the factors that increase the risk of suicide among veterans with post-traumatic stress disorder (PTSD) and those that serve a protective function. (MITRE is also conducting research on veteran mental health and suicide prevention.)
Every day, approximately 20 veterans take their own lives. What if there were a way to better determine when a veteran is at risk of suicide? That's one of the questions Professor Osman wanted his students to explore through an analysis of data from two data sets he provided.
The data sets included information from assessment tools and survey instruments designed to evaluate a variety of factors that can be linked to suicide. These include measures of self-esteem and self-worth, reasons for living, family connectedness, suicide ideation, and alcohol abuse.
Creating an Experience-Appropriate Lesson
Most of the students enrolled in Osman's beginning-level abnormal psychology course had not completed courses in statistics or advanced research methods. So, MITRE instructional designer Joe Garner guided the professor to limit the number of hypotheses to be tested and to introduce some basic principles of AI and data analysis and interpretation in preliminary lessons.
Preparing the lesson that would introduce the students to the outcomes of the AI data analysis fell largely to MITRE data scientist Steffani Silva.
"Steffani had to work with the professor to understand the data sets—how the data had been collected, what it was measuring, what fields were most relevant to the lesson, and how the data needed to be cleaned and coded to make it useful," Garner says. Data cleaning, he explains, is the process of detecting and correcting or removing incomplete, inaccurate or irrelevant items in the data set.
"I created the content the students used to analyze the data and make inferences, in an R Markdown file," Silva says. She built the file using RStudio, an open-source development environment that uses the statistical programming language R. "Within RStudio you're using R code, but the students weren't asked to do any coding. With R Markdown, even people unfamiliar with coding can easily manipulate the data and pursue their specific interests within the file."
In addition to providing the students with an easy-to-use mechanism for exploring the data, Silva says the Gen AI lessons gave the students a complete look at what was involved.
"We went through the whole data pipeline with them, showing them how to ingest the data, how to clean it, and what variables we decided to look at and what they meant. We walked them through that in written language and also in code."
Students Apply What They've Learned
Based on the results the students submitted, Silva believes the lessons achieved the desired objectives.
"From reading the students' reports, I was excited to see that a lot of them felt more comfortable looking through code and being able to understand what it was doing. One student summed it up really nicely, saying, 'I've learned to read through R code and find the information that I need, as well as determining the information that's most important, depending on the study.'
"I was pleased to see that many students reported feeling more comfortable working with new software," Silva adds. "They also had a better understanding of how to determine what the limitations of a study might be. That will help them to think critically about any studies they encounter as they pursue their studies."
She credits Garner with serving as a bridge between the technical and non-technical aspects of lesson planning.
"With his background in instructional design, Joe helps merge our team's understanding of data science and machine learning [a subset of AI] with the professors' understanding of their domain and teaching methods. And he understands what's needed to transfer complex knowledge concisely, in just a couple of lessons. That's the secret sauce of Gen AI."
In the lesson at UTSA, the students got a glimpse of the power of AI. "Out of all the tests that were included in the data sets we examined, they discovered that the one we really need to look at to better predict veteran suicide attempts is suicide ideation, the thoughts people have about taking their own lives. That's powerful knowledge," Silva says.
Osman also was pleased with the students' responses to the AI lessons. "They learned how to use the RStudio software to conduct the proposed analyses and relate the course topic on trauma to outcomes from real-world data sets."
He had praise for the MITRE Gen AI team as well. "There are times when it's simply impossible to list all the benefits one gains from an active working group—this is one of those times. It's been a privilege to participate in Gen AI at UTSA."
Based on his own experience, Osman encourages others to incorporate AI lessons into their own courses.
"Every instructor should probably make an effort to be introduced to AI," he says. "AI offers an opportunity to be guided by data, thereby reducing potential sources of error in judgment. I believe work in AI will eventually be at the center of most of the courses we teach in higher education and the research projects we undertake."
Marlis McCollum is a writer and editor specializing in corporate storytelling. By translating complex technical concepts, she helps the world understand what MITRE does to make the world a safer place.
See also:
MITRE's Pearls of Expertise at FIU ShellHacks
Interview with Dr. Michael Balazs on Generation AI Nexus
Interview with Dr. Philip Barry on blending AI and education
Interview with Ali Zaidi on designing lessons in artificial intelligence
The World as It Will Be: Workforce Development Within and Beyond MITRE
Catch You Later: Recap of the Generation AI Cyber Challenge
© 2020 The MITRE Corporation. All rights reserved. Approved for public release.  Distribution unlimited. Case number 20-01826
MITRE's mission-driven team is dedicated to solving problems for a safer world. Learn more about MITRE.