An introduction to interoperability in healthcare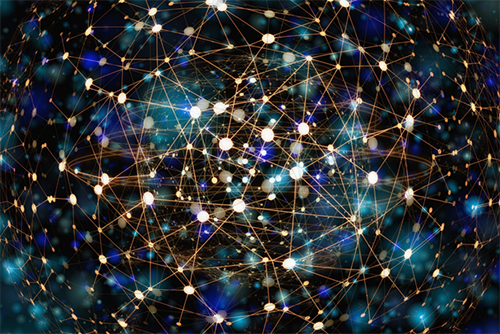 Author: Siama Rizvi
Current situation
We've all been there—sitting in the waiting room of a doctor's office, filling out redundant forms with our healthcare history. Each time, we sit with silent frustration, wondering why we must complete the same paperwork every time we visit our healthcare provider.
We wonder: It's 2019. Shouldn't transmitting health information from one place to another be seamless?
We ask ourselves: Why can't my primary care physician simply send this information from their electronic health record system to the specialist's system?
The short answer: It's complicated.
In the past decade, Congress has passed several incremental pieces of legislation to increase the adoption and use of electronic health records (EHR), with the aim of promoting the efficient exchange of health information. In the past, these incremental changes have addressed individual facets of the healthcare spectrum, unintentionally creating EHR siloes. Fortunately, recent legislative and industry efforts are seeking to promote interoperability using a more holistic approach.
What is interoperability?
Broadly speaking, interoperability can be described as the electronic exchange of health information.
The Healthcare Information and Management Systems Society (HIMSS), a non-profit organization serving as a global advisor in health information technology, describes the current state of information exchange in terms of the varying degrees of interoperability. These include:
Foundational interoperability, which "develops the building blocks of information exchange between disparate systems by establishing the inter-connectivity requirements needed for one system or application to share data with and receive data from another."
Structural interoperability, which "defines the structure or format of data exchange."
Semantic interoperability, which is the "ability of two or more systems to exchange information and to interpret and use that information."
Organizational interoperability, which "encompasses the technical components as well as clear policy, social and organizational components. These components facilitate the secure, seamless and timely communication and use of data within and between organizations and individuals."
The 21st Century Cures Act defines interoperability as health information technology that will:
Enable "the secure exchange of electronic health information with, and use of electronic health information from, other health information technology without special effort on the part of the user"
"Allow for complete access, exchange, and use of all electronically accessible health information for authorized use under applicable State or Federal law"
Will not institute "information blocking"
In other words, interoperability implies that health information exchange should be seamless, without burden, and easily accessible.
Why is interoperability important?
Interoperability offers several benefits to healthcare providers, patients, and caregivers by:
Improving communication across providers and healthcare. Frequently, clinicians must send and receive information through multiple modes of transmission. This can lead to discrepancies, particularly during transitions of care. Interoperability allows clinicians to view, send, and receive the most current health information, enabling better care planning across the healthcare continuum.
Reducing provider burden. Typically, collecting health information is a laborious process. Often, clinicians must reconcile information from multiple sources, which often leads to unintentional medical errors. Additionally, the extra labor hours required for administrative tasks, such as collecting, reconciling, and distributing information means less time taking care of the patient. Interoperability ensures that providers have the right information at the right time and place, without interfering with their patient assessments.
Reducing patient stress. Clinicians frequently rely on a patient's or caregiver's verbal recall when collecting medical history, despite the fact that these individuals may be under immense stress when seeking medical attention. For example, imagine an elderly patient attempting to recall her complex medical history while experiencing breathing difficulties; how likely is she to provide a complete and accurate account of her medical history in the midst of that physical stress? Interoperability allows clinicians to view recent medical history, reducing the patient's responsibility to information validation. In the event that the patient is incapacitated or unable to validate their medical history, having the most current information will ensure an optimal plan of care.
Lowering healthcare costs. Having the right information at the right time and place can prevent unnecessary costs affiliated with hospital stays from adverse events and reduce potentially preventable readmissions.
Current efforts to advance interoperability
CMS Administrator Seema Verma's vision for interoperability has drawn increased attention from the industry, which has led to several initiatives and proposals. The U.S. Department of Health and Human Services (HHS) proposed two new rules this year through the Office of the National Coordinator (ONC) and the Center for Medicare and Medicaid Services (CMS) with intentions to advance interoperability.
ONC has proposed implementing provisions of the  21st Century Cures Act, which outlines:
A voluntary certification for pediatrics
Conditions and maintenance certification requirements
Application programming interfaces (APIs)
Actions that constitute information blocking
S Core Data for Interoperability (USCDI)
Increasing patient access to data
CMS has proposed:
Increasing patient access to their claims and clinical data through APIs
Improving the dual eligible experience by increasing the frequency of federal and state data exchanges
Improving care coordination through trusted exchange networks
Advancing interoperability through innovative models.
Health Level Seven International (HL7 ®) is a non-profit organization that develops standards and frameworks related to the exchange of health information. They have created a new standards framework called Fast Healthcare Interoperability Resources (FHIR). FHIR is free, has low implementation costs, uses web technologies, and is human-readable. Private sector initiatives, such as the Da Vinci Project, are partnering with a stakeholders across the industry to identify use cases and build open source implementation guides and reference implementations that leverage FHIR.
Parallel to these industry efforts are patient/consumer-centered initiatives, such as Blue Button and the CARIN Alliance, which are empowering patients to be more involved in their care decisions through access to their healthcare data. This holistic approach to care planning will only further increase the demand for interoperability across the healthcare system.
With multiple ongoing efforts across the public and private sector, there is increased hope of reaching a state of interoperability that will improve communication, reduce provider burden, decrease patient stress, and, ultimately, lower healthcare costs.
Siama Rizvi is a Semantic Analysis and Interoperability Engineer at the MITRE Coporation, and is currently working on healthcare interoperability. She holds an MBA and a BS in Nursing from Johns Hopkins University.
© 2019 The MITRE Corporation. All rights reserved. Approved for public release. Distribution unlimited. Case number 19-3343.
MITRE's mission-driven team is dedicated to solving problems for a safer world. Learn more about MITRE.
See also:
Framing ethical standards for data use in health care
The person at the other end of the data
Interview with Julie McEwen on why privacy is key
MITRE Innovation Program team hosts design studio on veteran mental health with MITRE veterans
MITRE explores emerging tech of interest at SXSW Conference and Hackathon
MITRE creates playbook on medical device cybersecurity