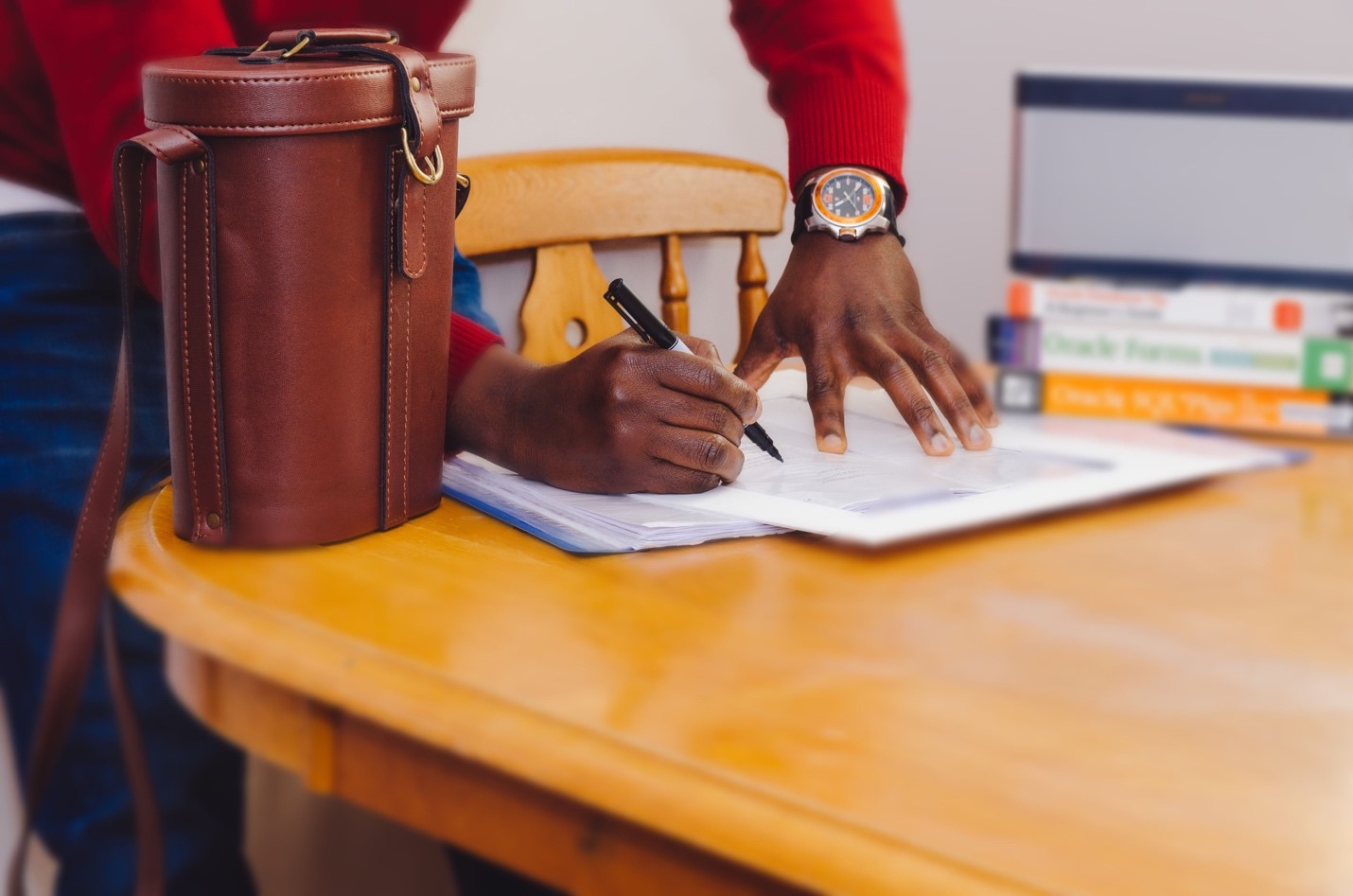 MITRE is, and always has been, a learning company. It's a point of pride among staff to be immersed in training, a new degree, a new book, a new talk. The key to making it all stick, however, is intent and practice. Whether you agree with the 10,000 hours concept or not, you'll recognize what's behind it: time, intention, a deep desire for deep work.—Editor
Photo credit: Olu Eletu, Unsplash
Author: Jay Crossler
The quality of our work increases when we consciously, thoughtfully, and courageously make choices about how to act and behave in our professional worlds. Yes, the worlds in which we engage are complicated, no question. Yet training regimes like coaching and focused learning can help us move from good to great despite the complexity. We need practices to help "transcend the curse of competence", as Scott Adams would say, because the acceptance of good is the enemy of great.
Here's what I've learned by paying deliberate attention
Have a store of knowledge. I'm a reader, so, for me, this store often comprises a collection of books, lists of leading practices, or other bodies of knowledge. It needs to be accessible and simple to consume quickly, yet offer options for paths less taken so that I can optimize based on context—if I'm at the beach, I don't want my iPad, I want a cheap paperback or better yet an audio book so I can also keep an eye on the kids.
Be someone who wants to learn and deliberately grow. This is very different from being someone who wants to achieve or deliver success on a project. Deliberately learning means constantly asking for feedback, listening to that feedback, and continuously thinking about your problem. It doesn't come from a place of confidence – more from a hunger for improvement. When I'm in this role I frequently don't pursue the positive feedback, but instead want as much negative feedback as possible. Many of us spend thousands of hours just being an expert – doing our skilled work and delivering our solutions… but I hypothesize that our quality could increase if we were more deliberate.
Have a coach who dedicates time to you as a learner, helps measure and guide you through options to improve. The coach doesn't always have to be an expert in the area, but this helps greatly. Most important is your relationship with your coach and the time you spend discussing, deliberating, and debating how you performed, objectively speaking.
 A simple example
In 2008, I spent a year trying to deliberately become better at giving presentations and speaking publicly – it was one of my official, tracked development goals. I had No. 1 – a series of books on presenting, along with many great presentations I'd seen at MITRE that inspired me with data and thought. I had No. 2 – a willingness to learn and be deliberate about it, along with time and permission that I negotiated with my manager to give 50 briefings throughout the year to a variety of sponsors (1/week). Most of these were different variations of the same brief that I just updated each week with a slide or two based on feedback. 
Doing No. 3 was the hardest – I couldn't find any one person who would spend the time listening to my briefing each week (it would just cost too much – not a good business decision). Instead, I worked to have a dozen tech leaders that I respected attend a few briefings each. Also, I constantly (probably annoyingly) asked my audiences how I did and pleaded for feedback. 
This approach worked well (though with some peaks and valleys in input, and it took a lot of work on my part to assemble the results). One sponsor whom I'd briefed at the beginning of the year invited me to come back at the end of the year; he told me that the second presentation was phenomenally better and more inspiring. The results are that I've been asked to give many more presentations, I feel like I have more honest conversations when doing so, and I've been told my work has helped solve some complex problems.
How you can be deliberate about your learning
It's always difficult to seek and give honest feedback. There are many emotions involved, and many of us left-brain thinkers don't always process those well. I challenge you to try to pick a complex area and see if you can deliberately learn within it. See if the above techniques can help you improve. Ask for feedback in a way that lets people know you really want to pick one thing to do better, then try that – and let your benefactors see that you did so. Thank them, then ask for something more. If you can, measure yourself – even if it's something as non-scientific as the number of laughs you get during a talk, or the number of people who stay after to talk to you.
The beauty of this approach is that it builds trust, and you also are teaching others that it's okay to be vulnerable and continuously improve. You are showing that you care more about the mission and the result and the information than you are about looking like an expert. You can invite discussion more and maybe be exposed to whole new ways of thinking.
Resources that might be as useful to you as they were to me
Anders Erikson, Peak: Secrets from the New Science of Expertise
Franziska Trede and Celina McEwen, Eds, Educating the Deliberate Professional: Preparing for Future Practices
Jim Collins, Good to Great: Why Some Companies Make the Leap and Others Don't
Jay Crossler serves as the Chief Engineer for 1200 analysts, engineers, and policy experts. It is his duty to ensure and improve the quality of 260 projects. His team implements quality reviews, technical reviews, technical deep-dives, prototypes, and visioneers technical concepts to help MITRE projects excel. Specifically, his teams use deep-learning systems and other algorithms to better connect research experts to the project execution workforce.
© 2017 The MITRE Corporation. All rights reserved. Approved for public release; distribution unlimited.