Ending Isolation and Building a Unified Team Across Distributed Sites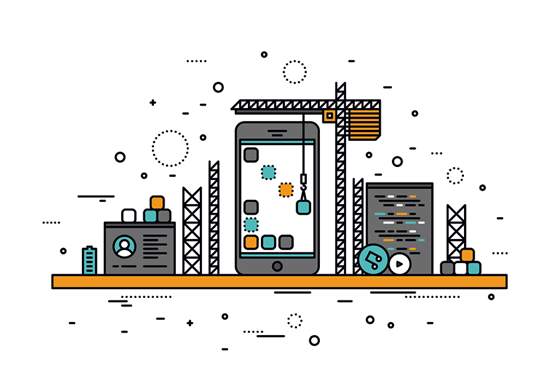 As a workforce becomes increasingly distributed, it is more important than ever to facilitate, ensure, and capture collaboration in order to share knowledge effectively and efficiently; effective communication is essential to achieving business goals. As mobile devices (smartphones, tablets, wearables) become more ubiquitous, MITRE is seeing the rise in collaboration and knowledge management (KM) tools that are redefining how distributed teams communicate, generate and share knowledge. Interesting patterns are emerging as workers move away from traditional collaboration and KM tools like email, SharePoint, and shared drives, and adopt emerging tools that are simpler, and allow data and information to be presented in a more intellectually manageable fashion via any mobile device. This post discusses key characteristics of some of these emerging mobile-enabled collaboration and KM tools, and presents an interesting side effect—the creation of a close-knit team despite their being geographically distributed.—Editor
Authors: Pat Benito, Justin Brunelle, Carlton Northern, and Jared Ondricek
Employee mobility and flexibility are on the rise. Forrester reports that 29% of the global IT workforce in 2012 worked remotely, which is up from 23% in 2011. MITRE is no exception to this trend, with 26% of MITRE's workforce operating at a remote site or as a teleworker (MITRE, 11 January 2016). Our team, known as the "Tango Whiskey" team, is a prime example of a team that works in primarily distributed support of a variety of sponsors and FFRDCs. Our staff is located between two sites (Hampton Roads, VA, and Ft. Huachuca, AZ), but also includes teleworkers from North Carolina, Pennsylvania, and Rhode Island. To compound the problem, we are often on travel or working at a sponsor location, and not physically at a MITRE site or home telework location. We also have a large intern and academic mentorship program whose interns and mentees don't necessarily have access to MITRE-provided IT resources. The Tango Whiskey team has a high concentration of early career employees (~50%) as well, and research has shown that early career employees who are part of the millennial demographic prefer to use digital communication media at work.
Working in a remote, distributed environment is our norm, so many staff rely on personally owned mobile devices while on travel, visiting sponsor sites, or otherwise working away from their primary site. This environment raises two key problems. First, it makes recording collaboration harder and inhibits the effective and efficient sharing of knowledge. Second, it becomes more difficult to create a team bond, which research shows boosts productivity. Traditional collaboration and KM tools (e.g., email, SharePoint, chat) neither created a cohesive team bond nor established a reliable and recorded medium of communication for our team. Our team relied mostly on asynchronous (e.g., email) as well as synchronous (e.g., chat) communication tools.
We found that email is not quickly accessible by staff without MITRE-provided mobile devices while on the road, and email is notorious as a productivity limitation. Chat is best suited for one-to-one communication, and the usability is lacking when it comes to searching for archived content. SharePoint is also difficult to access while on the road, and content creation is not user friendly from a mobile device. We had a strong desire to find one or more tools to help solve our collaboration problems and that would be embraced by our team, especially our intern staff and academic mentees who have sporadic access, or no access, to MITRE-provided IT. Important characteristics for our desired tool(s) include:
Easily accessible from any mobile device or web browser
Focus communication around conversations based on topics to which users can subscribe or unsubscribe based on interest
Information is archivable and searchable
Allows for documents, images, and URLs (with previews) to be shared and collaboratively edited
Is highly configurable and allows our software developers to write plugins
Provides a good user experience and is attractive to our millennial workforce
Demonstrates that MITRE is a leading technology company, not relying on obsolete KM tools
After conducting a search and evaluating several tools, the team started piloting Slack and Google Docs for non-sensitive communication internally, as well as with our academic mentees, and leveraged voice and MITRE-provided IT for official, sensitive business. 
Our team started noticing the benefits almost immediately. There was a noticeable reduction in email, with staff members now being able to communicate and create content more efficiently since we had easy and persistent access to both Slack and Google Docs from our mobile devices. The effectiveness of communication also improved since staff only subscribed to the content about which we were concerned, which helps to minimize the amount of information we need to process and manage. Both tools are designed with usability in mind, and are very simple, and staff were happy to use these tools for day-to-day communication.
Just as important, our team felt more connected to one another. We were able to hold virtual team-building events, through competitions that were tracked on Slack, and staff were able to engage in discussion around common technology interests and passions to help create a real sense of team. A combination of Slack and Google Docs has mitigated the communication challenges in our geographically distributed team. Slack and Google Docs enable synchronous and asynchronous communications that can be archived, searched, and recorded from within the MITRE infrastructure as well as from personally owned, non-MII-hosted devices.
These tools satisfy the needs of both our early career (e.g., millennial) as well as more experienced staff. With more ubiquitous communication tools, the Tango Whiskey team has become more cohesive, collaborative, and unified. We are always looking to learn more from other distributed teams. Waddaya got? Please share your own practices, and we'll talk!  
© 2016 The MITRE Corporation. All rights reserved. Approved for public release; Distribution nnlimited. Case Number 16-0131 
The MITRE Corporation is a not-for-profit organization that operates research and development centers sponsored by the federal government. Learn more about MITRE.