Developing an Integrated View of Analysis is Still a Challenge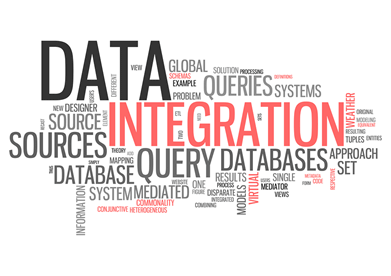 Scott Lucas's rich contribution to an ongoing conversation about how to help our sponsors understand and think about their data adds the caveat that good decisions don't just come from the data itself, but from what organizations do with it and how they share their analyses. —Editor
Author: Scott Lucas
I was inspired to write this post after stumbling across a story on the radio during my commute. The story, about an uptick in opioid pain medication overdoses, suggested that among the reasons for the surge in prescription-drug overdoses is that medical doctors are not good at sharing information about medical cases between organizations. In fact, according to the story, there is no unified system for sharing data about patients across organizations, so a patient may overdose and visit one facility, overdose again and turn up at separate emergency room, yet still be prescribed pain medication by a third doctor. As I see it, this example primarily reflects a need to correct organizational policy, procedures, and information-sharing incentives, something that many of MITRE's sponsors know all too well. The government has made a great deal of progress in this area in the past decade or so. As a story about the general importance of information flow, however, the radio account prompted me to reflect on some of the unintended consequences that have come about as the volume of data has increased and policies on data sharing have relaxed. Many factors play a role in successful data integration: policy, procedures, and data sharing; data standards and encoding; and the integration of analysts' interpretation of the data figure significantly into the equation. Perhaps the thornier challenge lies in developing an integrated view of analysis.
MITRE is undertaking many data-oriented efforts on behalf of its FFRDC customers in in the Department of Defense (DoD); together we are working through complications that have increased as barriers to information sharing have been removed. In particular, many of the recurring challenges are related to knowledge management (KM) and the standardization and integration of large quantities of diverse and dispersed data. The data has to be technically integrated across mission areas and, with a goal of further organizing the data from each mission area into an integrated view of analysis, is a complex problem requiring the integration of expertise and competing viewpoints. The integration process is complicated by the idiosyncrasies of digital data. When one organization shares its data with another organization, retaining a copy for its own purposes, errors can be introduced simply from the existence of duplicate copies. Sharing can increase the value of the data going to both organizations; however, sometimes it diminishes, if not eliminates, the value to both. This, however, is a technical challenge that governance between organizations can minimize.
Another, perhaps greater, challenge is integrating data at the analytic level. For example, creating an integrated view of analysis from the perspective of analysts in different organizations – analysts' expertise encoded as data – into a shared and agreed-upon model of the world is a technical and methodological challenge. As in the current production model, ensuring that analysts receive credit for their analytic discoveries produced from an integrated model is vital as well.
While many of our sponsors' questions surrounding data standardization and integration are still unsettled and challenges to developing an integrated view of analysis remain, I have had the opportunity to work on a number of projects impacting data integration and analysis. I have worked to develop domain-specific data mappings, based on data schemas currently in use, to further develop a KM approach focused on organizing data around real-world objects (i.e., actual things such as fruit or cars) rather than source documents, in order to integrate topically diverse data and help analysts more easily distinguish between and confirm what they and other organizations in the community know and do not know. Currently, on behalf of our sponsors, I am helping to develop common dictionaries and taxonomies to advocate and communicate formats and standards that integrate and reconcile duplication among databases held by organizations in the DoD.
In a complex KM environment, with many analysts contributing to a shared-object model, how do we ensure precision in our view of analysis and accurate attribution of unique insights?
© 2016 The MITRE Corporation. All rights reserved. Approved for public release; distribution unlimited.