Advancing the Knowledge-Driven Enterprise
Bridging Knowledge and Technology in a Dynamic World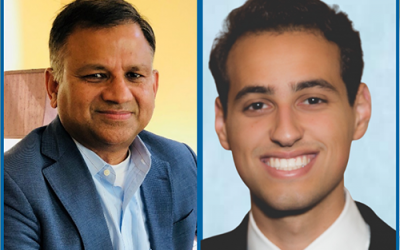 Dr. Vinod Jain (left) and Danny Nsouli (right). Graphic: Danny Nsouli Interviewer: Danny Nsouli Welcome to the latest installment of the Knowledge-Driven Podcast. In this series, Cyber Security Software Engineer Danny Nsouli interviews technical leaders at MITRE who...
read more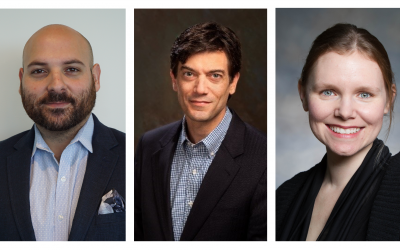 In the latest installment of the Knowledge-Driven Podcast, join us as Jenn Richkus and Jon Desenburg share how they are using their civic time to help the Endangered Wildlife Trust improve life for people and animals across the African continent.
read more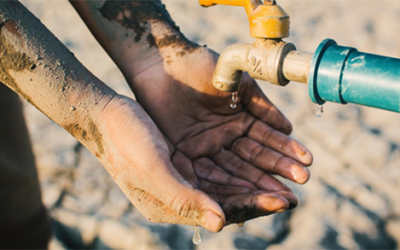 John Halamka, president of the Mayo Clinic Platform, and Doc Hendley, founder of Wine To Water, a nonprofit organization that helps communities around the world develop sustainable clean water solutions, spoke at a MITRE speaker series event this spring. They spoke about the challenges communities at home and abroad face accessing clean water. Read how this speaker series impacted Liv Blackmon, which led to over 50 employees signing up to help and donate to World Water Day.
Knowledge Advantage
MITRE brings knowledge advantage to the corporation and to our sponsors and partners. We collaborate and learn, using practices that take people, process, data, content, tools, and culture into account.
Intranets, Business Process, and Knowledge Operations
We enable business processes and internal knowledge operations. Our search capabilities, for example, connect staff to project, staff, and career management tools as well as technical content, libraries, news, and business-related services. Technical stature pages, another capability, display degrees, coursework, technical activities, publications, conference participation, patents, and additional information of interest to project leaders looking for staff with particular skills; and other business process and operations functionality.
Collaboration, Partnerships and Social Media
We use wikis, SharePoint, persistent chat, and business social media capabilities to engage staff with one another and with stakeholders securely. MITRE is a trusted broker, gathering the right teams and capabilities to solve challenging problems.
Cross-Organizational Information Sharing
We use a wide range of processes and platforms to help stakeholders solve problems, enhance networking for distributed teams, and establish external partnerships.
Learning Organization
We assess quality by capturing lessons learned, re-purposing solutions, gathering team input on project assessments, and sustaining project workbooks to provision new project teams with the knowledge they need. Our products and recommendations reflect our philosophy of bringing the whole company to bear.
Machine Learning, Artificial Intelligence, and Data Science
We design and deliver modern knowledge-sharing capabilities that help stakeholders work safely, efficiently, and accurately. Our efforts improve the signal-to-noise ratio and focus attention on the right things at the right times.